Welcome to the Shape Shifters PN Recipes Wiki
Edit
This is a place to create, share, or find recipes that support the Precision Nutrition journey of the Shape Shifter Team. Yay Denise! 'We invite you to log in and create a user name.  'There's a lot to do around here, so I hope you'll stay with us and make many more improvements.
Recent changes is a great first stop, because you can see what pages other people have been editing, and where you can help.
Questions? You can ask at the Help desk or on the "discussion" page associated with each article, or post a message on my talk page !
Need more help? The Community Portal has an outline of the site and links to pages to help you learn how to edit.
Please sign in every time you edit, so that we can recognise an established user.
What to do
Edit
Have a great recipe you've incorporated into your life? Something with delicious protein, fantastic veggies, and smart carbs? Post it up for all to see! You can include photos, videos, and embed other documents right into the recipe page.  You can also help make this wiki great by adding structure through links or categories, add sections to existing recipes to propose substitutions or alterations you like to make, etc.  This site is meant to be your playground, so have fun!
Find videos to add by exploring Wikia's Video Library. Eventually, this page will be a fun home-page (created by you!). Meanwhile, below are some videos and links that will help you get started editing and contributing!
Intro to Editin'
Edit
Learn how to format text, add photos and videos, and use other features in the editor.
Intro to Templates
Edit
Learn the basics of infoboxes and other templates that you can use to format and organize your wiki content.
More Help & Feedback
Edit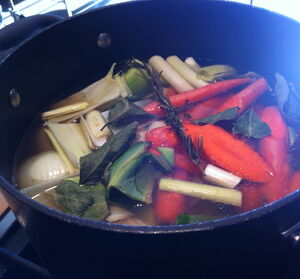 Latest Activity
Edit